Charter Bermuda
To us, there is no greater feeling than being on the water, in Bermuda. We've traveled to many places surrounded by the ocean, and they simply do not compare. Let us share our passion with you in the place closest to our hearts, and create an unforgettable experience.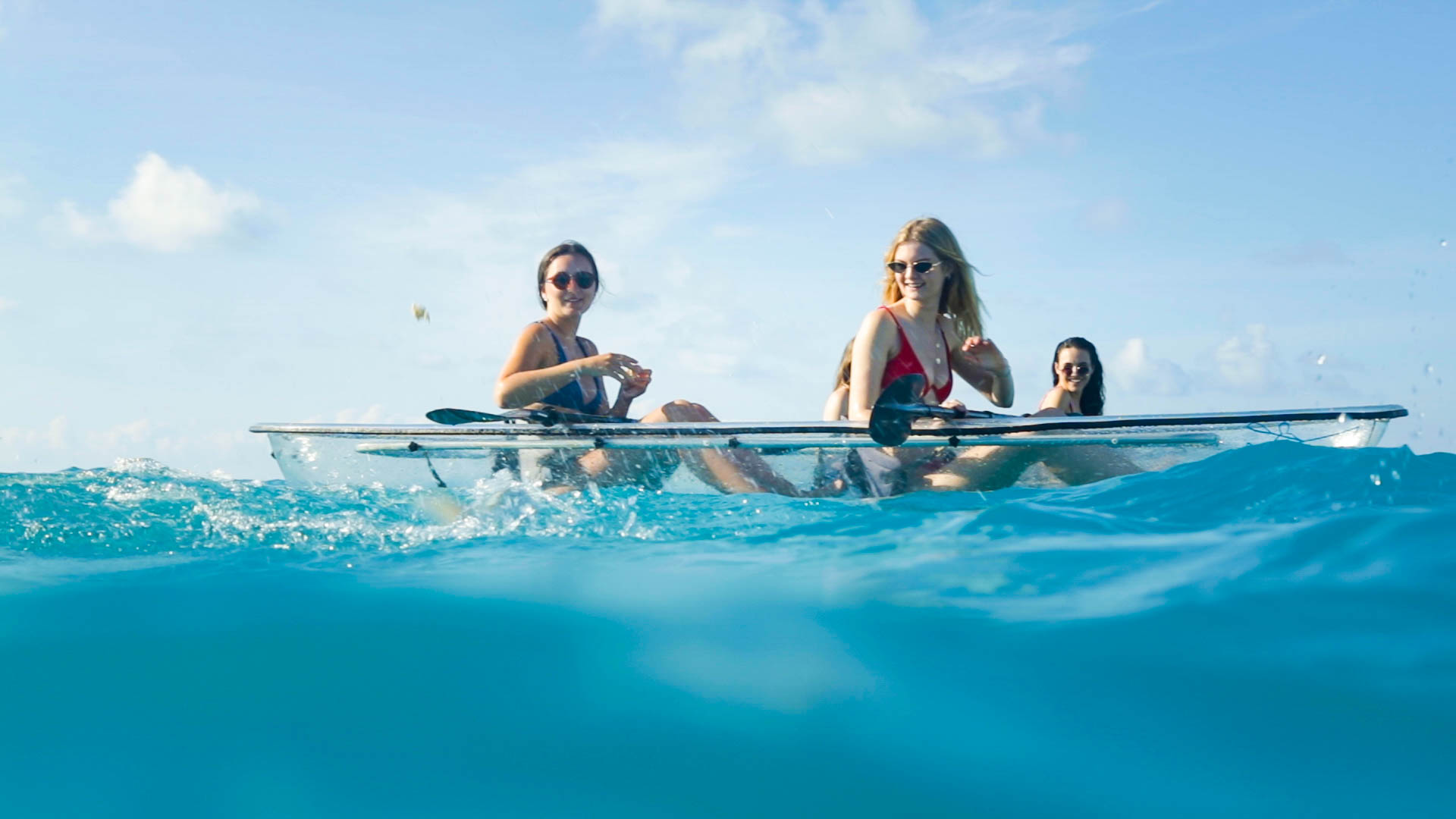 Bermuda, known as the 'isle of devils' hosting many famous shipwrecks. Explore the HMS Vixen with us and its boasty marine life surrounding it through our crystal clear kayaks. We'll anchor near the area for a swim and possible sea turtle spotting.
Experience the sky unfold your evening ahead as you set sail through the Great Sound with the salty breeze in your hair.
Our cotton candy skies will make you fall in love, over and over again with each fleeting ray of sunlight. The perfect time to open a bottle of bubbly with loved ones.
Take that meeting out of a stuffy boardroom and on to the water. Open your minds, relax, connect via on board WIFI to conduct your meeting and flow directly into cocktail hour by sipping your favorite drink on our trampoline alongside coworkers. The perfect wind up and wind down to the day.
Catering options available ranging from sushi platters to full catered BBQ's, chef included to house all your meeting needs.
Adventure with us - Private Charter
The adventure of a lifetime, reveled by none. Join us sail around the islands, rock climb over deep bay, eat what you catch, relax during a luxurious sunset cruise complete only with a rum swizzle in hand sailing through the Great Sound, snorkel over the best reefs in the Atlantic, and freedive through dozens shipwrecks. Sound like this is your kind of vacation, this is just the tipping point, call us.
The hybrid True Bermuda experience. Fully equipped to troll and fish, our luxury catamaran gives everyone a taste of something they love. Whether that be sunbathing on the water, relaxing in the hammock or casting a line off the back of the boat and hauling in some nice snappers or jacks, we have what you're looking for. Sail out to Bermuda's beautiful reefs with us and experience a part of Bermuda only the locals see.
Rates begin at $350/hr for the first ten guests (flat rate of $20/per person), minimum charter time of 3 hours. Azalea has a maximum capacity of 25 persons.